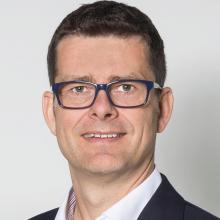 PhD
Heiko Pult
Dr. Heiko Pult – Optometry and Vision Research
Heiko Pult is Optometrist with about 25 year's experiences in clinical practice as well as in clinical science. Since 1998, he is CEO of the clinical practice 'Horst Riede GmbH' in Weinheim, Germany. Additional he is an independent researcher and lecturer of several institutions with a current h-index of 17 (publons).
He is researcher at Dr Heiko Pult – Optometry and Vision Research, Weinheim, Germany and Honorary Visiting Professor at School of Biomedical & Life Sciences, Cardiff University, Cardiff, UK, Honorary Academic Fellow at the Ophthalmic Research Group, Life and Health Sciences, Aston University, Birmingham, UK and lecturer and module leader at Welsh Optometry Postgraduate Education Centre (WOPEC), Cardiff, UK. He is BCVA certifier of multiple eye clinics, author of numerous international publications and articles, book chapters and co-author of the Tear Film & Ocular Surface Society Reports on Contact Lens Discomfort, Dry Eye Workshop II and the BCLA`s Contact Lens Evidence-based Academic Report.
He was awarded by around 10 scientific awards in his area of research.  He is Fellow of the American Academy of Optometry, the British Contact Lens Association and European Academy of Optometry & Optics.