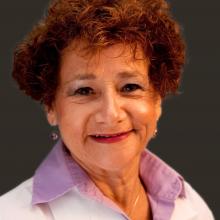 Prof., OD
Sherry Bass
State University of New York - College of Optometry
Sherry Bass has been a Faculty member of the State University of New York (SUNY), College of Optometry since 1980 and a Distinguished Teaching Professor at the same university since 2003.
After completing her Bachelor of Science (biology major, education minor) at the State University of New York at Albany, New York, she received her Master of Science in Education from Queens College, Flushing, New York in 1973.
From 1976 to 1980 she studied optometry at the State University of New York (SUNY), College of Optometry and graduated as Doctor of Optometry (OD).
In 2014 she received her Board Certification from the  American Board of Optometry. Sherry Bass holds membership in several scientific and professional organizations of optometry and ophthalmology, including the American Optometric Association (AOA), the College of Optometrists in Vision Development, the American Academy of Optometry (AAO), and the Association for Research in Vision and Ophthalmology (ARVO).
Sherry Bass has authored or co-authored 8 chapters in books and is the co-author of a book about primary eye care.
In addition, she is the sole author or co-author of a large number of publications in peer-reviewed and professional optometry journals. Together with Professor Jerome Sherman from the State University of New York, College of Optometry she is responsible for over 80 Retina Quiz publications. She has presented many posters and has been invited to speak at over 200 national and international conferences on optometry and ophthalmology. She is also a reviewer and member of the editorial boards of numerous scientific and clinical journals.