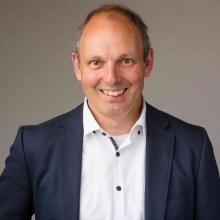 Prof.
Wolfgang Sickenberger
Ernst-Abbe-University of Applied Sciences Jena
Wolfgang Sickenberger has been Professor and Head of the course of Optometry, Ophthalmo-Technology and Vision Sciences at Ernst Abbe University of Applied Sciences Jena, Germany since 2004. He graduated in Optometry from the University of Aalen, Germany in 1989 and from Pennsylvania College of Optometry, USA in 1998. His research interests primarily focus on the fields of contact lenses, dry eye, and sports vision. He is clinical director of JenVis Research, an independent research institute at the University of Applied Sciences, Jena.
Wolfgang Sickenberger is a fellow of the Society of German Optometrists and Contact Lens Specialists (VDCO) and of the International Association of Contact Lens Educators (IACLE). In addition, he is a member of the scientific board of Deutsche Optiker Zeitung (DOZ) and editorial board member of Contact Lens and Anterior Eye (CLAE), the journal of the British Contact Lens Association (BCLA).  He has been the recipient of a number of awards, such as 'Peter Abel Optometry Award' and 'Top-Ten Ophthalmo-Innovations of the Year in 2015'. He has authored over 100 refereed and professional papers, 5 text books and chapters, and has given over 800 invited lectures at national and international conferences.